Everglades Airboat Tours in Fort Lauderdale
Exciting Adventure Awaits With Everglades Airboat Tours in Fort Lauderdale!
Ready to take your South Florida vacation to the next level with a visit to the Florida Everglades? Or perhaps you already live near the Everglades but never explored its infinite wonders. Look no further than Captain Bill's private Everglades airboat tours in Fort Lauderdale for an experience to remember. Taking you up close and personal with plants in the Everglades, as well as many animals, our tours offer an unforgettable experience.
We offer several different types of airboat tours you can book to observe the amazing ecosystems of the Florida Everglades. Scheduling a private tour ensures that your excursion is tailored to your unique interests and not a cookie cutter outing, but be sure to call ahead of time or book your amazing adventure online.
Cypress Airboat Tours
Captain Bill, a Florida native with a fun-loving sense of adventure, has grown up around the Everglades. He offers an insight into the area unlike any other Everglades airboat tour guide in Fort Lauderdale, sharing his vast knowledge on your private sightseeing journey. At Cypress Outdoor Adventures, we offer the following types of airboat tours in the Everglades: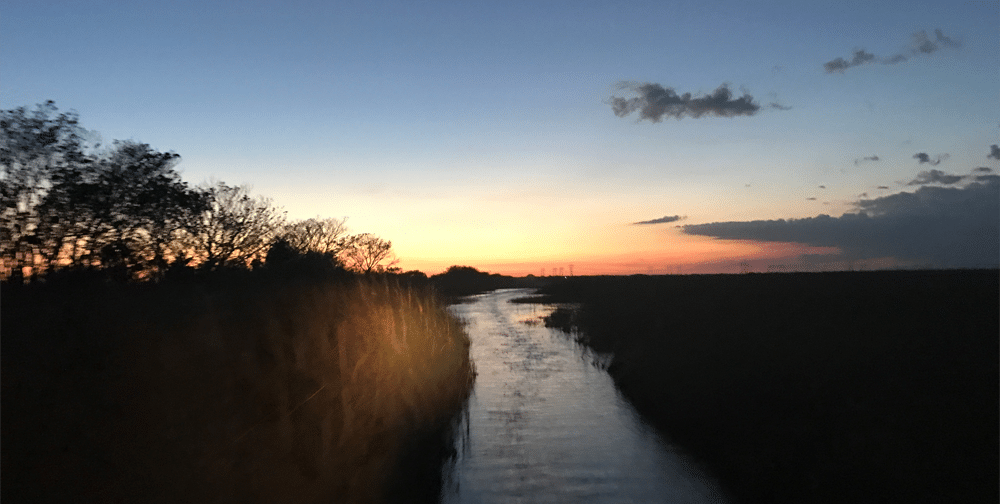 What to Bring on Your Everglades Airboat Tour
After you book your private airboat tour, you want to be sure to bring everything you need to have a great time out on the waters of the Everglades. This includes:
Bug repellent
Camera
Cooler with snacks and beverages (adult beverages welcome)
Sunscreen
Sunglasses
Weather appropriate gear – hat, poncho in case of rain, jacket, etc
Your sense of adventure
We want your time on the water spent enjoying your trip, not fighting mosquitoes and other biting insects or getting sunburned. And you won't want to forget your camera to preserve the breathtaking beauty of the Everglades forever.
What To Expect on Your Airboat Tour
Expect to see things you've never seen before. There is a plethora of flora and fauna in the Everglades that isn't found anywhere else. Your Fort Lauderdale airboat tour guide will let you know when you come upon unique plants in the Everglades, such as the saw palmetto, which is found across most of this region. You may also see southern live oak trees and mule ear orchids. It's possible you may even see endangered land animals, such as the Florida panther or a black bear.
Expect to set aside at least an hour for your adventure. You can take an airboat tour as short as one hour. However, you're likely going to want to spend more time on the 'River of Grass.' You can book longer airboat tours during the day or at sunset, so set aside plenty of time to ensure you have enough time to thoroughly enjoy your outing.
Expect to see alligators. While we can't guarantee you'll see alligators on your airboat tour in Fort Lauderdale, you're likely to spot a few. Keep your eyes peeled for gators throughout your tour. When you see what looks like a log floating in the water, take a second look. It might just be an alligator! Your Fort Lauderdale airboat tour captain will point out gators and other interesting sites to see along the way, as well as share interesting facts with you.
Expect to stay dry. You won't be getting in the water, and it will likely be hot. So dress accordingly, and be sure to drink lots of water to help you stay cool. You can bring cooling towels to help beat the heat.
Book Your Airboat Tour in Fort Lauderdale Today!
Everglades airboat tours in Fort Lauderdale are an absolute must do. Make sure to reserve your tour in advance. Contact licensed USCG Captain Bill today at 954-260-1096 or book your adventure online. Memories are waiting to be made on one of our South Florida airboat tours.